With September coming up in two days, I figured I'd make a post about some upcoming Judy releases for the month!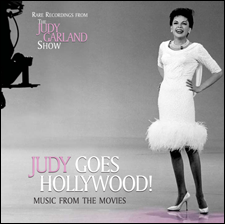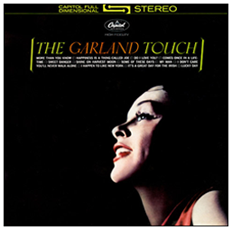 On September 15, two Judy CDs will be released - Judy Goes Hollywood (another installment from Savoy's The Judy Garland Show collection, and The Garland Touch (an original LP making it's first transfer to CD). I'm excited for both of them, but especially Judy Goes Hollywood - all of the tracks are from her show, and most versions of these songs have never been released to CD.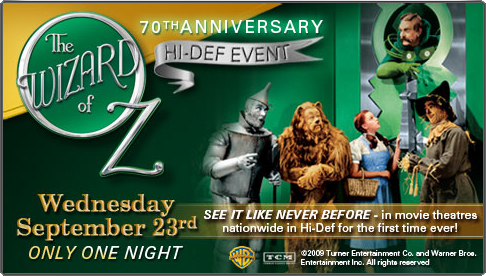 On September 23rd, Warner Bros. is sponsoring a nation-wide screening of the newly restored, HD transfer of The Wizard of Oz in honor of it's 70th Anniversary. The screening will feature an introduction by Robert Osborne, along with special features, outtakes, and interview footage. Check fandago.com for your local theater's screening times and to pre-order tickets - this is for one night only!




And with September 26th comes the 70th Anniversary release of The Wizard of Oz on DVD and Blu-ray. This release is for a limited time only, and for what the package comes with, it's at a reasonable price. There will be a 2-disc release and a 4-disc release.


I hope you all enjoy these new releases, and snatch them all up!